Welcome to the HPR research library, where we are in the process of compiling peer-reviewed research studies and articles supporting the 'Focus' phase of our High Performance Routine.
Select another of the stages below to find relevant research papers, articles and tips.
"It's not the hours you put in your work that counts, it's the work you put in the hours."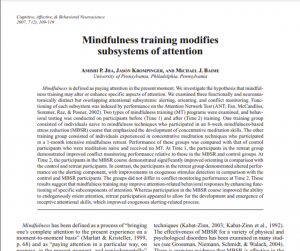 Research Paper
Meditation changes the way the brain works.
This research found that even small doses of daily meditation can improve focus and performance.
Read More »