Welcome to the HPR research library, where we are in the process of compiling peer-reviewed research studies and articles supporting the 'Preparation' phase of our High Performance Routine.
Select another of the stages below to find relevant research papers, articles and tips.
"Almost everything will work again if you unplug it for a few minutes.
Including you."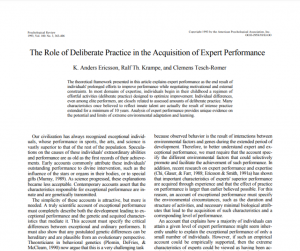 Research Paper
In addition to deliberate practice, deliberate rest is also used by the "Top Performers" to increase their performance – an often overlooked element of this research by K. Anders Ericsson, Ralf Th. Krampe, and Clemens Tesch-Romer.
Read More »