Below you will find articles supporting the 'Recovery' phase of our High Performance Routines from reputable sources
Select another phase below to find relevant research papers, and tips for that phase.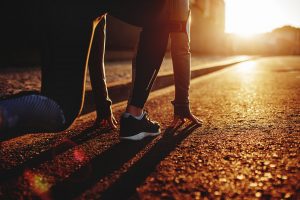 Article
" Pre-performance routines condition the mind to react well to pressure ," explains Martin Turner, Sports Psychologist.
Olympic Gold medal winner Mo Farah, for example, listens to music, sleeps, drinks coffee, and then gets himself psyched up for the race prior to his performances. This routine helps him to stay in control of his mental state.
The way you spend your time right before a big performance will influence your chance of success.
Read More »